Best overnight oats EVER
toasveltelife: 1/2 cup oats (old fashioned) 1/2 cup almond milk (actually you can add like a splash more) 1 small banana 2 cut up dates a generous amount of cinnamon and a few almonds = pure heaven. Best overnight oats I've made yet it was like eating cinnamon bun oatmeal, but without all the sugar and fat.
Undressed Skeleton: 85 Calorie Protein Brownies... →
undressedskeleton: Growing up, brownies were my best friends. I held hands with brownies every Wednesday. We would: sing, travel, explore and learn all kinds of things together. One time, a bunch of brownies and I spent the night at Sea World. I'm being serious, but I'm not here to tell you about being a…
undressedskeleton: Pre-Workout Snack! Strawberries,  Egg Whites with light organic syrup Non Fat Plain Chobani with 1/8 tsp vanilla, 1/2 tbsp fresh squeezed lemon and 1 packet Stevia!  Off to run a couple miles followed by yoga class! 
Undressed Skeleton: Zucchini Pizzas, Anyone? (Only... →
undressedskeleton: If you were to ask a class of elementary school students what their favorite food was, most of their answers would be "pizza". If you were to ask a college campus what their favorite food was, most of their answers would be "pizza". If you were to ask me what my favorite food was, I would…
Undressed Skeleton: Project Preparation :... →
undressedskeleton: One of the most important meals of the day is breakfast, but you already know that. It prevents you from overeating throughout the day, boost your metabolism, keeps you energized and focused. A common problem with breakfast is finding time to make it. It seems a lot easier to stop at a…
kingcheddarxvii: do u think God ever gets sad like "what do u mean u don't love urself i worked so hard on u…."
The JUST BE journal: Easy →
thejustbejournal: No one is harder on me than me. I tend to get "Superwoman Syndrome" and that always leads me down a road of destruction. I've got to take care of this, take care of that, be here, be there, do this, do that, and never need a break from it all. Once you catch "Superwoman Syndrome" people are…
Living in 2013
thejustbejournal:
The JUST BE journal: brave! →
thejustbejournal: At just four years old God has used my lil girl to speak to me. This picture says it all. At first she was afraid to jump into the pool until I told her "Eden be brave, God will give you the courage and He is always with you". Then she did something that I will never forget, she looked up…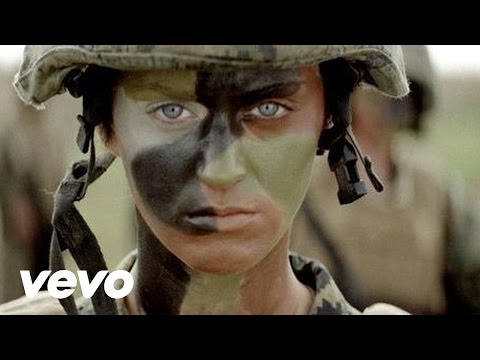 A letter to my past self
I wish you could see the beauty that lies within you.  The one that is more than just skin deep. I know you, and I know that you constantly feel like you're not pretty enough or good enough to anyone.  I know that you feel like you'll never meet everyone's expectations of you, especially those from close family and friends.   The thing is…you probably never will for...
Watch
imjustbianka: Da da dadada da da dadada CIRCUS Da da dadada da da dadada AFRO !  Circus afro circus afro ! OKAY. I'm going crazy :'D
Undressed Skeleton: Strawberry Banana Cream Cheese... →
undressedskeleton: When I was 15 I worked at a bagel shop and we would make all of our cream cheeses from scratch. My favorite was the Strawberry Banana, but the problem with our bakery's cream cheese was that it was made with cups of sugar, full fat cheese, and butter. The spread was around 300 calories for 1/4…